How to Transform Your Life
The free ebook download, How to Transform Your Life, available in Epub and Kindle formats, is a special present for everyone from the author, Venerable Geshe Kelsang Gyatso. He explains that this book is especially suitable for modern people to find pure, lasting happiness and to realise the real meaning of human life.
In the introduction, he says:
'Through practising the instructions presented in this book we can transform our life from a state of misery into one of pure and everlasting happiness. These instructions are scientific methods to improve our human nature. Everybody needs to be good-natured with a good heart, because in this way we can solve our own problems as well as those of others, and we can make our human life meaningful. Every living being has the same basic wish – to be happy and avoid suffering. Even newborn babies, animals and insects have this wish. It has been our main wish since beginningless time and it is with us all the time, even during our sleep. We spend our whole life working hard to fulfil this wish.'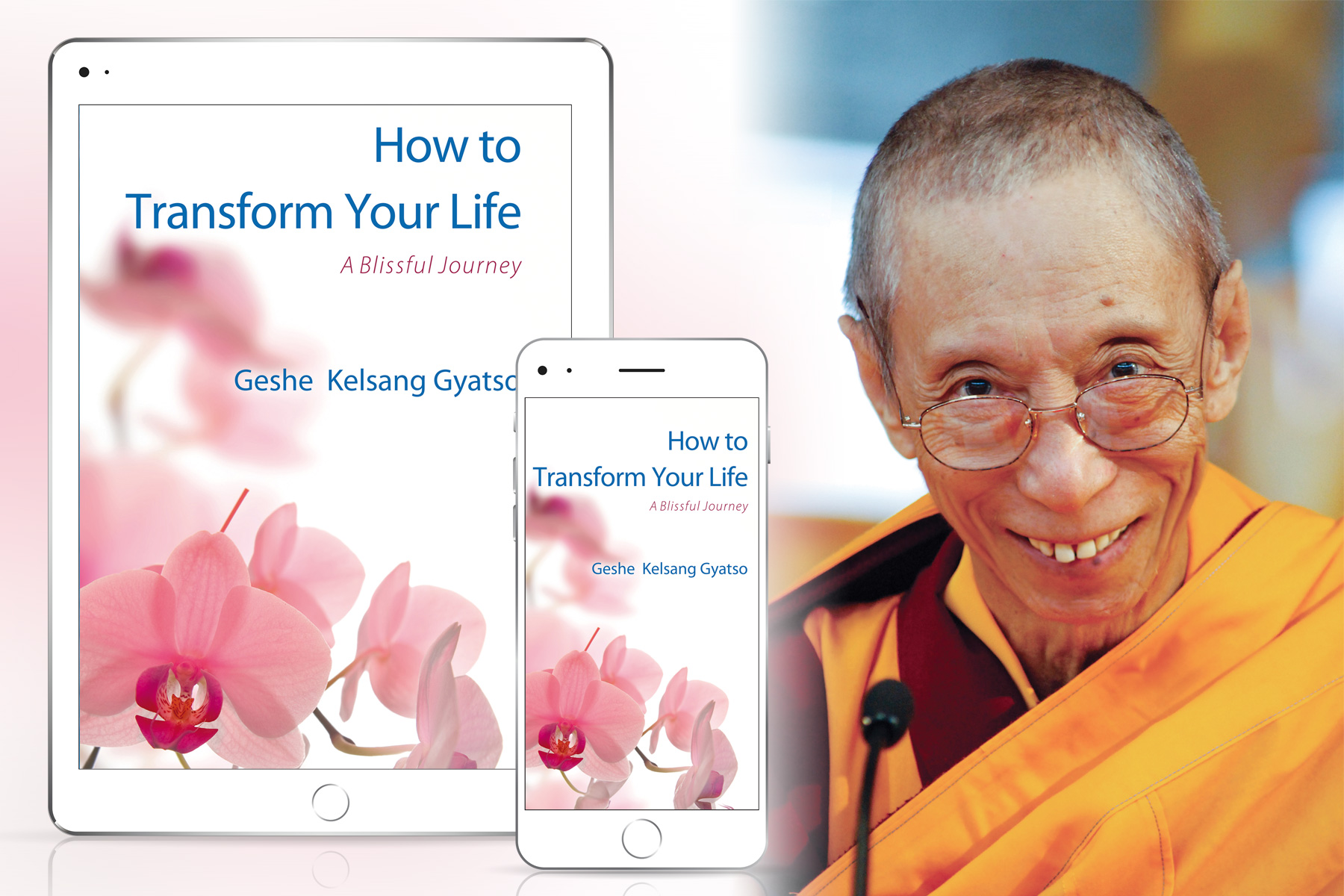 "These instructions are scientific methods to improve our human nature."
Epub and Kindle File Formats
How to Transform Your Life, a free download, is available in 'Epub' and 'Kindle' file formats, readable on PC, Mac, Android, iPhone, iPad, iPod, Windows Phone and most other mobile devices.
Having this precious text available as an eBook means you can read it wherever you are. You can also benefit from other features that eReaders offer, such as adding your own highlights and notes. Some apps even offer a 'read aloud' feature.
For helpful advice on downloading and installing your free eBook, please visit our Download FAQ section.
Advice for Life - Email Series
Receive weekly gems of inspiration from each chapter of How to Transform Your Life, to help you establish a regular practice of training your mind.
At Tharpa Publications we value your privacy. Your email will not be passed on to 3rd parties. You have the option to unsubscribe at any time using the unsubscribe link at the bottom of each email or by contacting [email protected]